With Grokking the System Design Interview Coupon you will get a 40% discount on yearly plans and a 20% monthly discount oneducative.io. It is one of the popular courses from educative.io
Grokking the System Design – Developer Discount
With the exclusive Holiday discount, you can get a 20% discount on two years of access to educative.io which includes all the existing and future courses. Two-year access is just $199 after the discount. Lockin this price before it expired.
Coupon: Use code devops at checkout
System design questions are increasingly becoming an integral part of software engineering interviews.
For the monthly plan, you will get an instant 20% discount.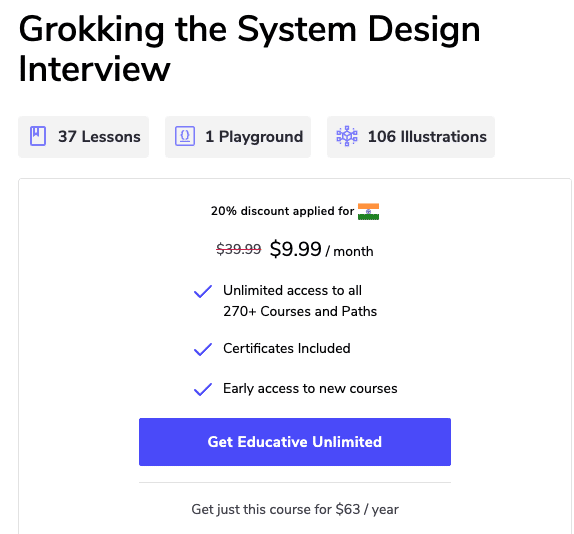 For the yearly plan, you will get a flat 40% discount on educative.io. With the yearly plan, you will get access to Grokking the System Design plus all the courses on the educative.io platform.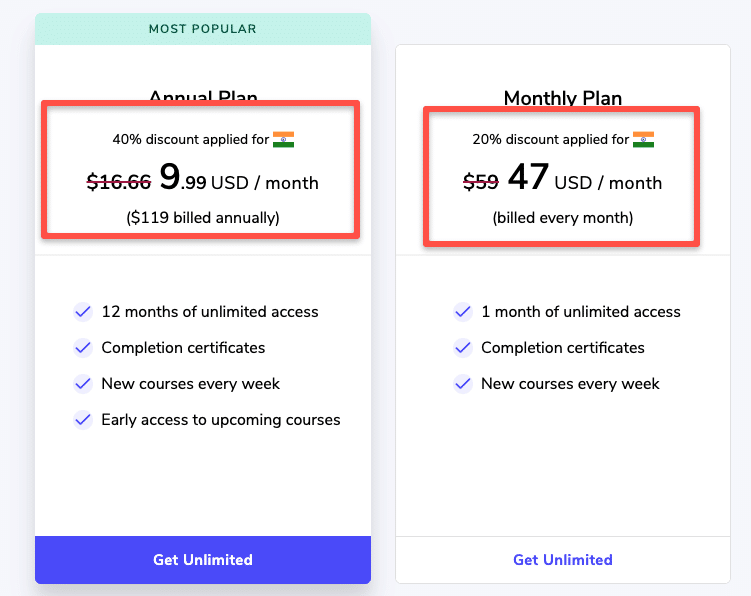 Here is what you will Learn from Grokking the System Design Interview
System Design Interviews: A step by step guide
Designing a URL Shortening service like TinyURL
Designing Pastebin
Designing Instagram
Designing Dropbox
Designing Facebook Messenger
Designing Twitter
Designing Youtube or Netflix
Designing Typeahead Suggestion
Designing an API Rate Limiter
Designing Twitter Search
Designing a Web Crawler
Designing Facebook's Newsfeed
Designing Yelp or Nearby Friends
Designing Uber backend
Design Ticketmaster
Check out the educative.io discount page to check the latest deals on all the subscriptions.