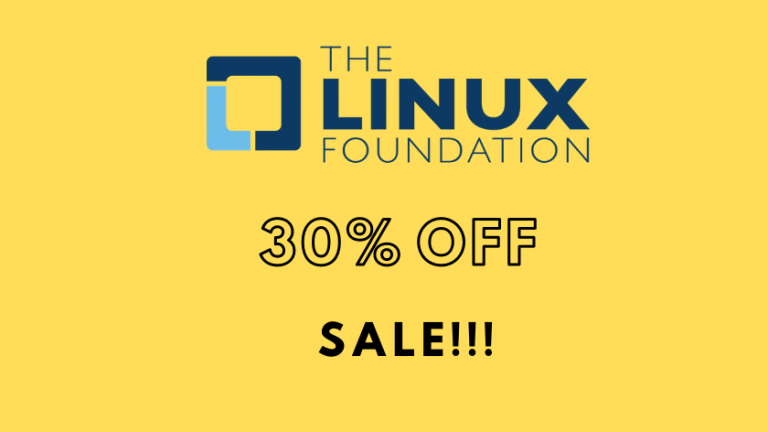 This is an exclusive sitewide offer. It is applicable for all training and certifications programs offered by the Linux Foundation
Linux Foundation Voucher Codes
The following are the exclusive coupons available for the Linux Foundation.
30% Sitewide offer
16% sitewide offer using the coupon DCUBEOFFER
Discounts are applicable for the following certifications.
kubernetes certification coupon (CKA)
kubernetes certified developer coupon (CKAD)
Linux Foundation Certified Engineer (LFCE)
Linux Foundation Certified System Administrator (LFCS)
OpenJS Node.js Application Developer (JSNAD)
OpenJS Node.js Services Developer (JSNSD)
Certified Hyperledger Fabric Administrator (CHFA)
Certified Hyperledger Fabric Developer (CHFD)
Certified Hyperledger Sawtooth Administrator (CHSA)
Cloud Foundry Certified Developer (CFCD)
Offer is also an application for all instructor-led training and eLearning courses.
List of Latest Linux Foundation Voucher Codes
| | |
| --- | --- |
| Certification | Voucher Code |
| CKA Certification | DCUBEOFFER |
| CKAD Certification | SCOFFER15 |
| CKS Certification | SCOFFER15 |
| LFCE Certification | DCUBEOFFER |
How to Redeem Linux Foundation Coupon
You can apply the coupon code on the checkout page. Discounts will be applied instantly and you can pay the discounted price for the certification or the training program.