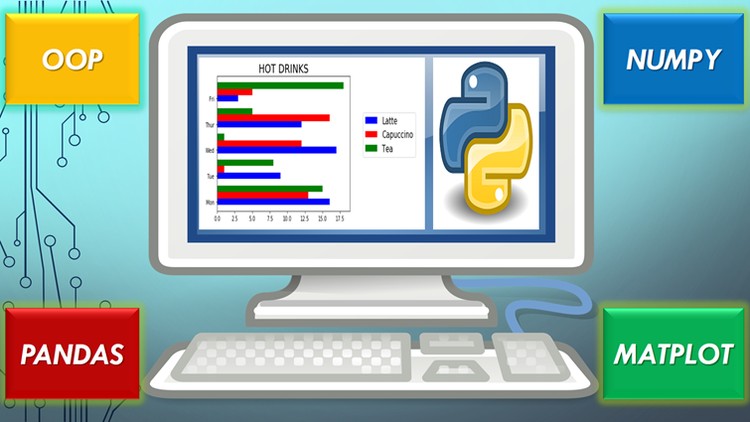 Learn OOP, Numpy, Pandas and Matplotlib with 11 exercises and full solutions
Offer Details
---
Get coupon with 95% discount on this Programming Languages course using ecoursedeals exclusive offer.
Course Details
---
Language: English (US)
Original Price: $149.99
Offer Price: $9.99
Total Reviews: 25
Organization: Udemy
About Course Instructor
---
Michael S Russell is the instructor of Learn Practical Python 3 for Beginners (2018) course. The instrutor is a Data Analyst – Instructor – Entrepreneur by profession.